Rich and long-lasting with boldly delicious notes of pistachio, salted caramel, golden sandalwood, and warm vanilla to inspire smiles. Yours and everyone around you.
How To Use:
SOL Cheirosa '62; To enhance the warmth of this delicious gourmand fragrance, apply to pulse points such as wrists, elbows, neck—even the backs of your knees. But note that if you spray on your wrists, don't rub them together, as this can disrupt the notes in the scent.
A scent that everyone falls in love with, and no one can resist SOL Cheirosa '62.
Mouthwatering notes of salted caramel, vanilla bean and rich almond make for an absolutely unforgettable first impression, while deeper golden sandalwood and pistachio notes round out and intensify the scent for a long lasting fragrance experience.
The name of the scent celebrates the iconic year of 1962 in Rio when the world first met the perfect Brazilian summer muse–the Girl from Ipanema. As the signature scent of the iconic Brazilian Bum Bum Cream, it's also the ultimate in cheirosa (which in Brazil means you smell incredibly delicious).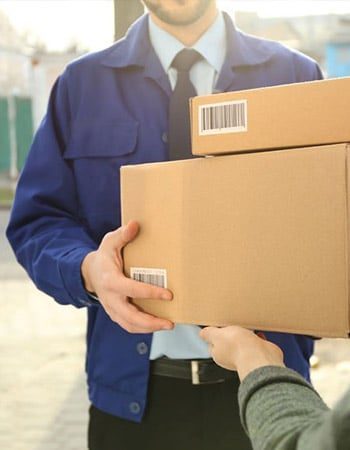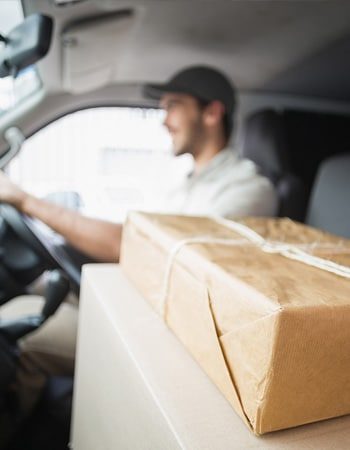 Please Read The Following 
SHIPPING, RETURN AND REFUND POLICIES
 Carefully Before Using Our Website (this "Site"). By using this Site, you agree to the following Shipping, Return And Refund Policies. If you do not agree to these policies, you should not use this Site.
U.S. AND INDIA SHIPPING POLICY:
Shipping is FREE within the continental U.S and India on all Wholesale orders (before tax, and after discounts). Continental U.S and India packages typically ship within 1-3 business days and arrive within 3-7 business days. We also offer expedited shipping options at checkout, based on package weight. For non-continental U.S states and territories and India, shipping varies based on weight and distance. You'll find the applicable shipping rate at checkout based on your order's weight and destination. Please contact our customer service if you have shipping questions.
INTERNATIONAL SHIPPING POLICY:
We ship worldwide. International shipping rates and times vary based on package weight and location. You'll find the applicable shipping rate during checkout on the shipping page, based on your order's weight and shipping destination. Rates do not include customs duties and taxes, which are the responsibility of the customer. Orders are typically processed within 1-3 business days. Once shipped, international orders can take up to 4 weeks to arrive based on the region and courier as well as local customs clearance, which is under the discretion of each region and courier. Herbal Dynamics Beauty is not responsible for delays that may occur. Duties & Taxes: International orders (outside the US and India) placed through our website are subject to duties, taxes, tariffs, and other fees per the destination country's laws and regulations. We cannot predict the costs of these fees due to high variability between different regions. If duties occur, please note that you, the buyer, are 100% responsible for these charges. We, the seller, are not responsible for these charges, nor do we reimburse any charges. Healths 4Live is not responsible for packages refused due to unpaid duties and taxes, packages that cannot clear customs due to country restrictions, or any additional package delays. If you decide to refuse your package or not pay the duties, it will be sent back to us. If you choose not to pay duties on import and return the package, we may refund the order less any shipping paid. The cost of shipping is paid directly to the shipping provider and therefore is not refundable. If your package is not cleared by customs and sent back, please reach us on 
support@healths4live.com
 as soon as you can so we can work with you to resolve the issue and reship.
UDATING SHIPPING ADDRESS:
Once you place an order, our database saves the shipping information you used for the order. Click on "View Address" in your customer account and you can update your address. Changes made to addresses after orders are placed may not apply to orders already shipped. Please contact us with any address errors or updates as soon as possible. If your order ships with an error in your shipping address, the carrier will typically ship the package back to our warehouse. Please notify us as soon as possible if this occurs so we can correct the address and reship the package.
CANCELLATION POLICY
To cancel an order, please login into your account and request cancellation, or alternatively, email us at 
support@healths4live.com
 with your order number or call during business hours. If your order has not yet shipped, there are no fees for cancellation. If your order has shipped or you refuse delivery, you will be responsible shipping fees incurred both ways.  This includes shipping to your address and return shipping back to our warehouse. This policy applies to all orders and includes orders that were shipped with promotional or complementary free shipping.
RETURN AND RETURN POLICY:
If you are unsatisfied with a Healths 4Live product, please contact us first about the issue to see if we can help resolve it. If you are unsatisfied, you may return skincare products within 30 days (mitts and accessory items are non-returnable) for a refund, less shipping costs (this includes shipping to your address and return shipping back to our warehouse). This policy applies to all orders and includes orders that were shipped with promotional or complementary free shipping. Note: No unauthorized returns will be accepted. Authorization to return must be obtained from 
healths4live.com
 via e-mail.
DAMAGED DEFECTIVE PRODUCTS:
Please open and carefully inspect your package upon receipt. You must notify us within 5 business days if you received a damaged or defective product. It will be repaired or replaced at no charge to you. After 5 business days, please refer to our Return Policy. Also read our 
Privacy Policy
.